At last, summer is here! Now that the weather is heating up, the team at Black & Brew thought it would be a great idea to give you all some new items to try. Don't get us wrong, we know you love the Tomato Bisque soup and Meltaway sandwich, but we thought you may like to switch it up for the summer. Before your next trip to our downtown location, be sure to check out the new seasonal items that we can whip up for you.
They're absolutely delicious!
So, What's New?!
1. Smoked Salmon Toast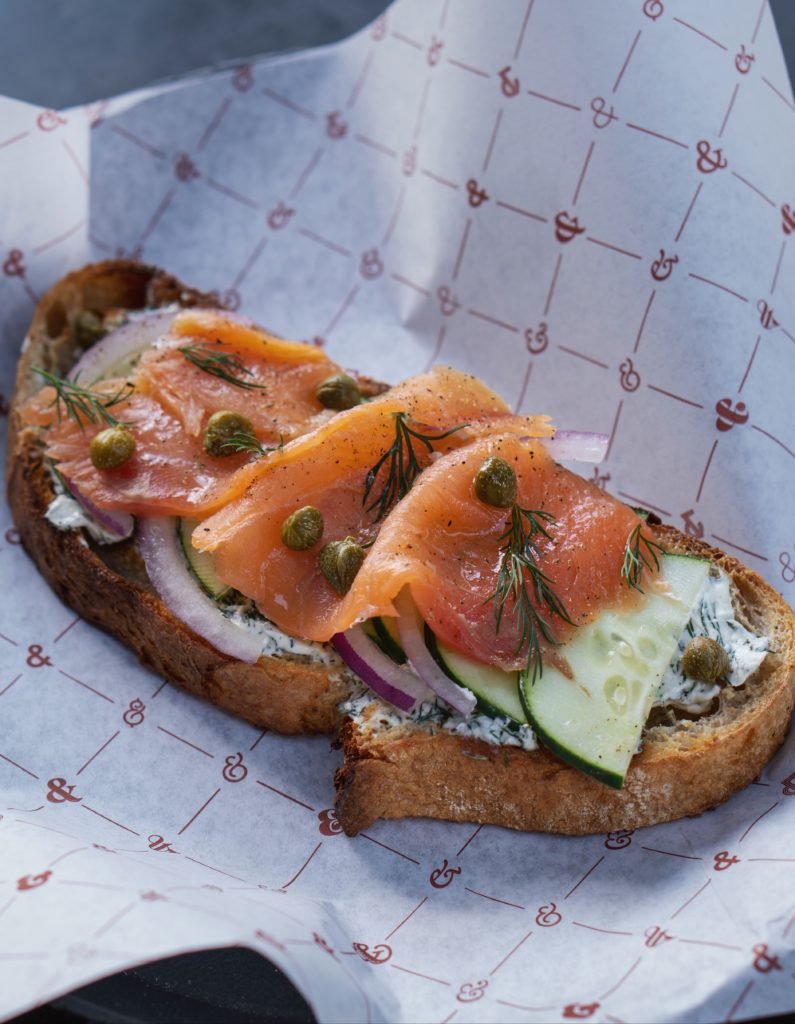 Our new Smoked Salmon Toast uses the perfect mix of cream cheese, cucumbers, onions, capers, lemon vinaigrette, fresh dill, and of course, smoked salmon, to give your mouth a blast of flavor that is undeniably yummy! If you're looking for something to snack on, look no further and try this before the summer ends.
2. Strawberry Praline Salad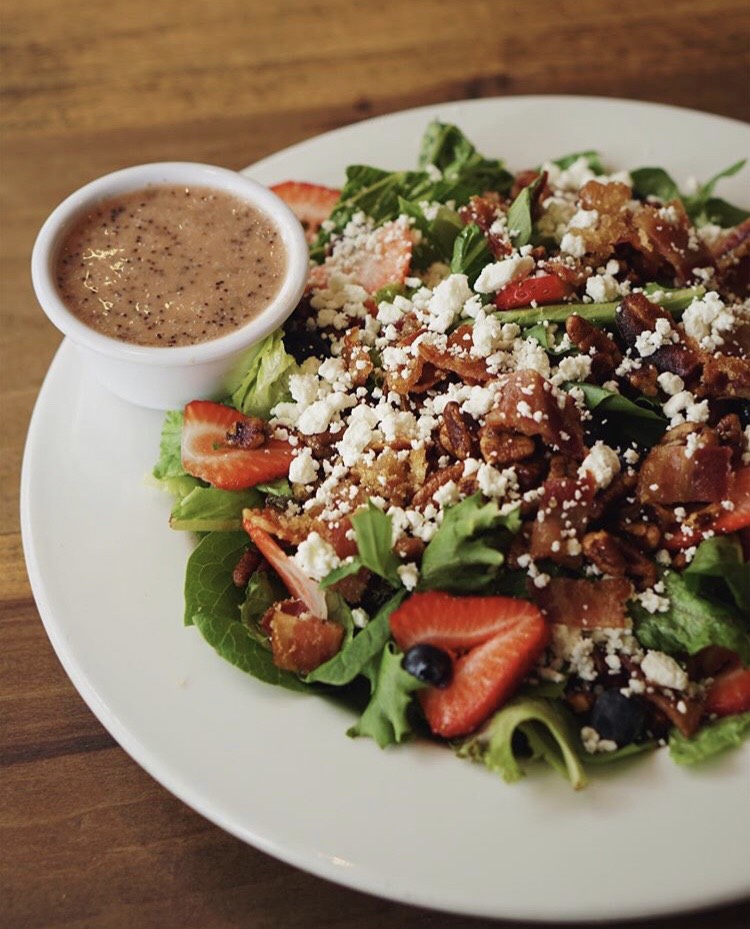 The Strawberry Praline Salad is full of color. The presentation is vibrant from the red of the fresh strawberries, blue of the blueberries, and green from the spring mix lettuce. We use goat cheese, candied pecans, and praline to add some contrast to the color and add a burst of flavors. To bring it all together, we serve this salad with a house-made strawberry vinaigrette.
3. Garden Veggie Quiche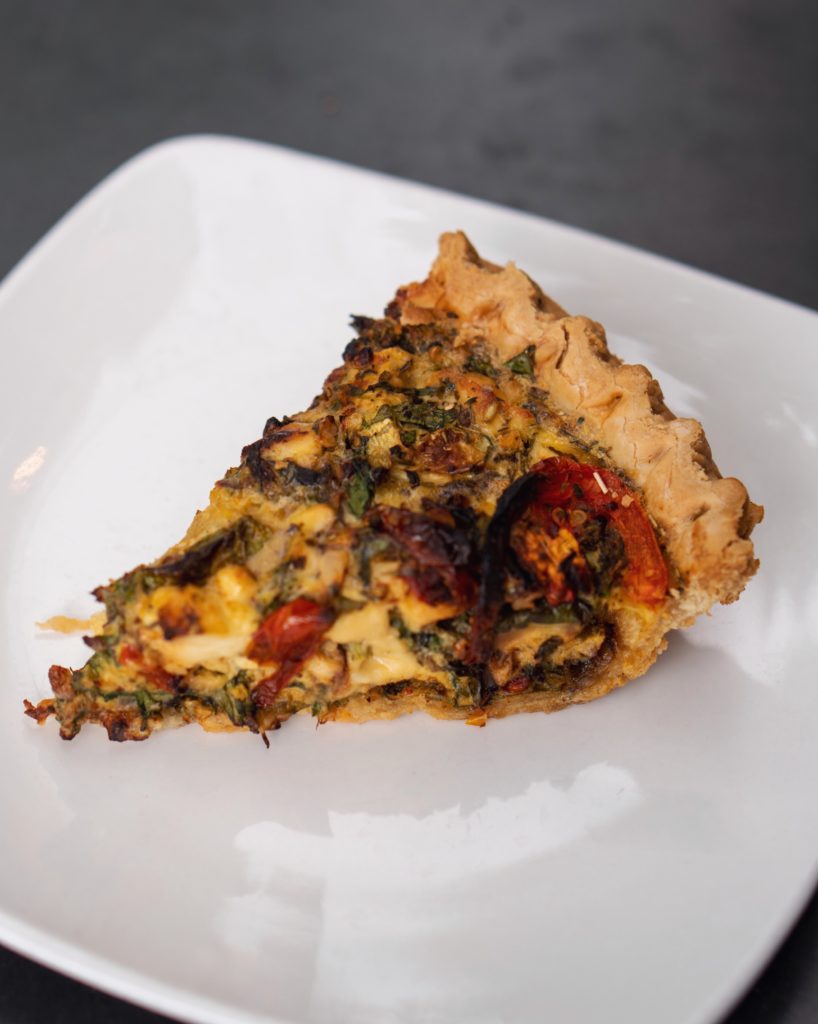 Stop by in the morning for our new Garden Veggie Quiche. This one seriously makes an amazing breakfast to jumpstart your day. The egg quiche is filled with peppers, onion, zucchini, tomatoes, garlic, spinach, and feta cheese.
4. Roast Beef & Gouda Sandwich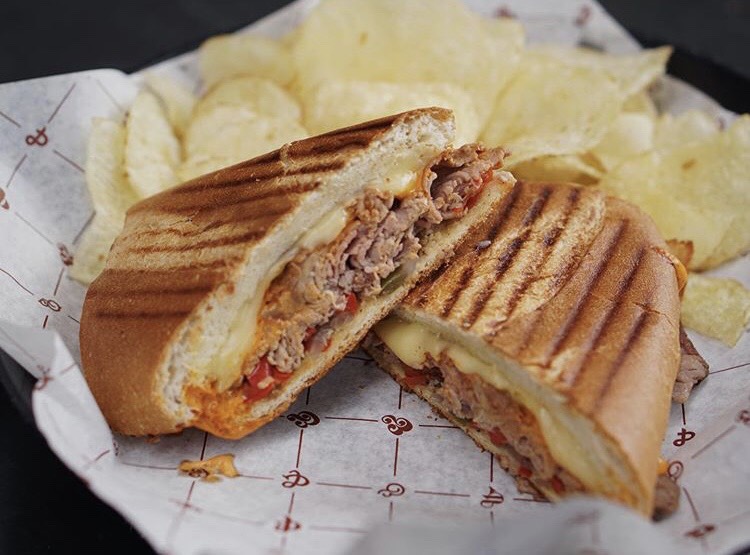 A summer classic! The Roast Beef & Gouda Sandwich is so good that you're going to struggle to decide on getting the whole sandwich versus going with the Choose Two option and pairing it with a soup or salad. Shoot, you may have to just get the whole thing with a cup of soup on the side. This masterpiece is pressed together with roast beef, smoked Gouda cheese, roasted bell peppers, onions, and red pepper aioli on a French hoagie.
Place An Order Online Now