Local
Black & Brew Coffee House & Bistro served its first customers on Valentine's day 2006. It was a dream realized for two brothers who had long desired to open their own business in the city they grew up in. A 23-year-old Chris McArthur and 21-year-old Michael McArthur had little in the way of real experience or resources, but had plenty of energy, enthusiasm, optimism and a complimentary set of "do whatever it takes" attitudes. After connecting with some very forward thinking investors, that dream was brought to life and was received in a way that exceeded their every expectation. The community's outpouring of love, support and patronage over the course of the last decade has built Black & Brew into a Lakeland institution.
Today Black & Brew serves as a hub to the entire city of Lakeland at its flagship location downtown and it's breezy cafe located at the Lakeland Public Library on Lake Morton. Friendships are forged, romances kindled, and business deals sealed in an environment that was created to facilitate connections and remind us of our humanity. Our mission continues to be to "provide a unique and uplifting experience for each of our guests…" In practical terms, that means creating an atmosphere that is warm, inviting and inclusive. A place where everyone is welcome, at any time, for any reason. This is evident in the diversity of guests that frequent our cafes. On any given day, runners congregate for breakfast and their weekly group run through downtown, a knitting group spends time sharing life and their latest creations, college students gather to study or simply enjoy a latte and the view from the patio, friends come together for dinner and dessert to celebrate a new engagement, and Lakeland's leaders meet during a bustling lunch to share their visions or tackle challenges. So much life happens at our humble cafes.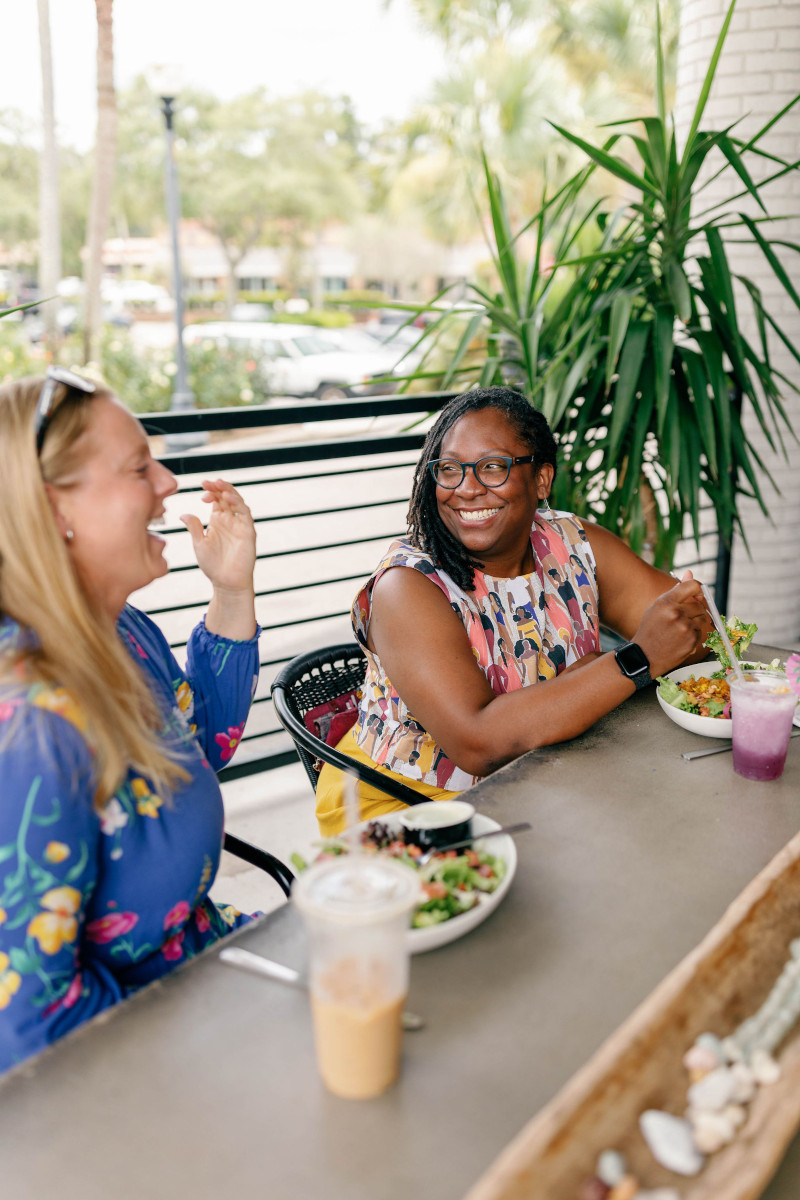 While Black & Brew's atmosphere is brought to life by it's customers, it is carefully cultivated by our team members. The "Brew Crew" are a group of people who genuinely love serving others and go out of their way to ensure that each customer has the best possible experience from the moment they enter the doors. Their focus is on treating each guest with the dignity they deserve and not as mere superficial transactions. The team strives to provide a high quality menu of food and beverages, with a focus on unique flavors and freshness. Partnering with other locally minded businesses is also an important priority. Coffee is roasted in small batches by Lakeland's Patriot Coffee Roasters. Sandwiches, salads, flat breads and artisan toasts are made to order with quality ingredients including a country loaf from local baker Born & Bread Bakehouse.  Ice cream sandwiches from local company A Cow Named MOO,  macarons from Cravory Co, and honey from Kelley's Apiary round out some of our local offerings.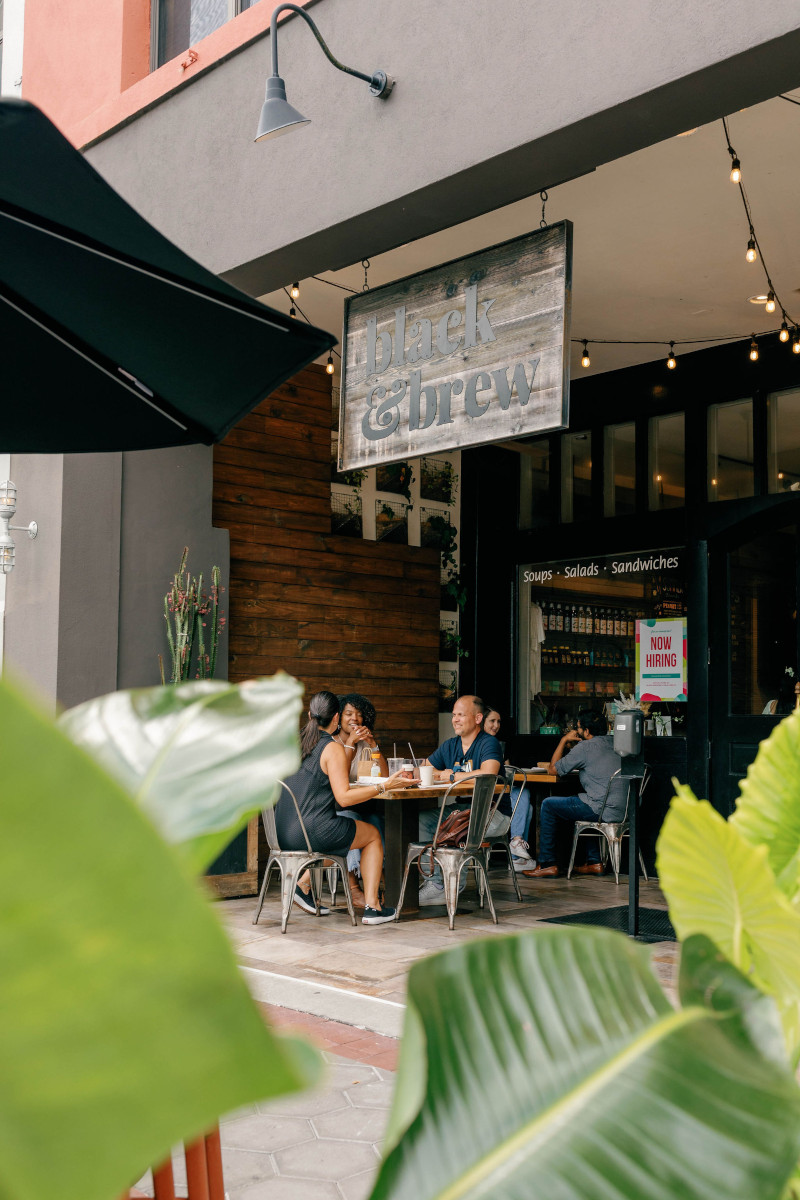 205 E Main
Our flagship store opened in February 2006 at 205 East Main Street, in the heart of downtown Lakeland. But the process of renovating a 103-year-old building that had been sitting vacant for three years and had endured several major hurricanes in 2004, came with very real challenges. A 12-week construction timeline drew out over the span of an entire year, continually challenging our resolve to see the project through. The potential was enormous though. We knew if we could expose the original brick wall, we'd have an amazing centerpiece. If we could salvage the water damaged wood floors, we could inject real character into our space. If we could move the store front back and create an inviting patio, we could leverage the beauty of historic Munn Park. The potential was built-in and it inspired us daily.
We feel fortunate to occupy a space in our city's history, and join the list of entrepreneurs whose businesses once occupied this same space. 205 East Main was constructed in 1903 and housed grocery stores, a deli, a pharmacy, two shoe stores, a jewelry store, a dance theatre and two wigs stores before finally becoming Black & Brew.
Black & Brew exists for no other reason than to serve it's customers and the greater community. It is a responsibility that we do not take lightly. Thank you for giving us the pleasure of serving Lakelanders, and visitors from all over the world for over a decade. We are truly humbled and privileged to serve you.