There is no hiding from it, temperatures are rising and summer has made its way to Lakeland. So you know what that means! It's time for us at Black & Brew to give you some new drinks to stay refreshed all summer long.
It's important that you stay hydrated in this Florida heat, so we are cooling you off with a little bit of frozen coffee, a little bit of tea, a little bit of espresso, and a little bit of sparkle.
Stop by Black & Brew and try one (or all) of these summer beverages. You can also enjoy the convenience of ordering them online for pick up or having it delivered straight to you from Door Dash.

Banana Chocolate Frappe
When the weather heats up, the drinks cool down. With mocha sauce, fresh bananas, banana syrup, blended coffee, whipped cream, and chocolate drizzle, this frozen treat battles the heat perfectly.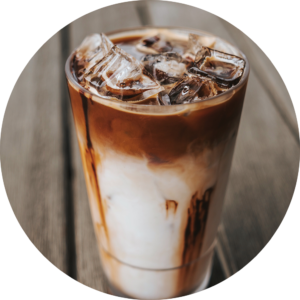 Coconut Mocha Macchiato
Coconuts and mocha? Yeah, we'll take that. It's good served hot, but even better served cold. Especially, when it's in the 90's. This drink includes coconut syrup, steamed milk, espresso on top, and mocha drizzle.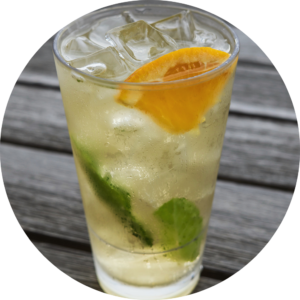 Florida Orange Blossom Green Tea
Did summer really happen if you didn't have at least one Florida orange? Probably not. Our Florida Orange Blossom Green Tea is the perfect way for you to get your orange intake this summer. With a blend of fresh orange slices, mint leaves, raspberry syrup, simple syrup, and iced Florida orange blossom green tea, this drink goes perfectly with a little relaxation.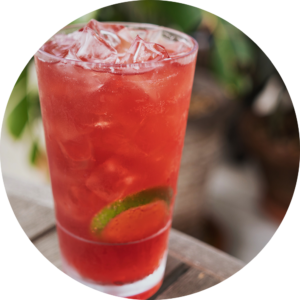 Sparkling Cherry Limeade
This is a fan favorite when it comes to summer drinks. Imagine lounging without a thing to do and sipping on one of these while you're sitting poolside. Yeah, pretty much the ideal summer day. The fresh lime slices, house-made limeade, cherry juice, and simple syrup, make this drink an everyday fix during the summer months.