Have you made plans for Valentine's Day yet? If you're looking for some inspiration for a memorable evening with your loved one, here are 6 ideas for the perfect evening out!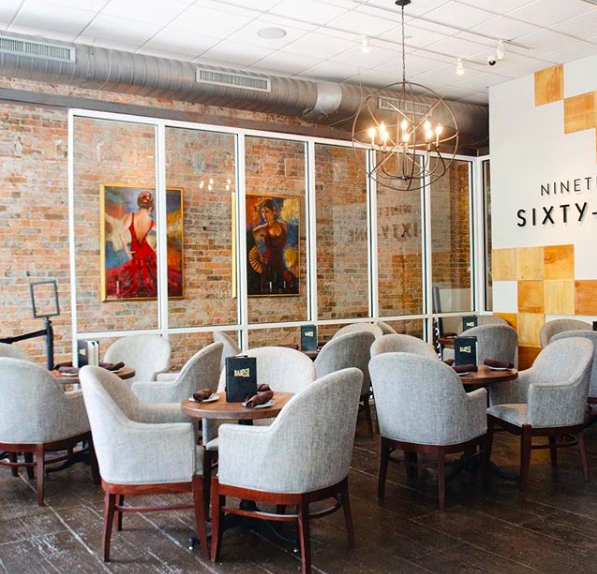 Image Source: Instagram of Ninteen61
5-Star Dining Experience at Nineteen61
Are you ready to enjoy the finest food in an immaculate setting? Nineteen61 offers this and much, much more. As a 2018 Golden Spoon and 2019 Diner's Choice award winner, Nineteen61 has set a whole new standard for culinary excellence in Lakeland.
The restaurant will be hosting Valentine's Day dinner on both 2/14 and 2/15 with a 5-course meal prepared specially for Valentine's by executive Chef Cem & dessert prepared by pastry Chef Lily. Book your reservations online!
You can enjoy a menu that ranges from Calamares Fritos to Anticuchos De Corazon, topped off with the finest selection of red and white wine. To end the night, enjoy salsa dancing lessons from 9:00 pm-1:00 am and dance the night away with your Valentine! Nineteen61 is truly a date you'll always remember. 
Catch a Valentine's Themed Show
Valentine's falls on a Friday this year which means great options for local live entertainment. The Imperial Symphony Orchestra will be performing their Salut d' Amor at the Historic Polk Theatre. The Polk Theatre is a magical venue in and of itself. Combine this setting with the Lakeland ISO and you've got something truly romantic. Purchase tickets here: TICKETS
If you're looking for something a little more laid back, check out the LKLDxLOVE show at Union Hall. The evening will feature nine local musicians performing originals and all-time favorite love songs. Tickets are a steal at $15 and can be purchased here: TICKETS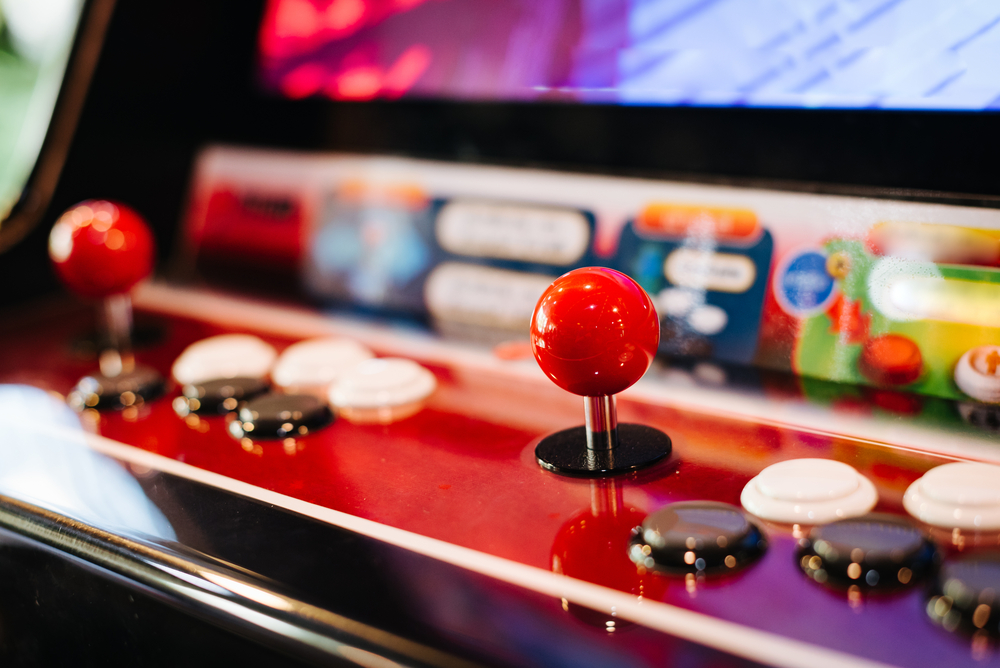 Family Date at Family Fun Center
Sometimes a one on one date is not in the cards, but that shouldn't stop you from loving on your family. Make it a family date night at the Family Fun Center and enjoy a wide range of attractions that include arcade games, adventure golf, Urban Attack Laser Tag, Vault Assault, and Beam Buster. After all, families that play together, stay together.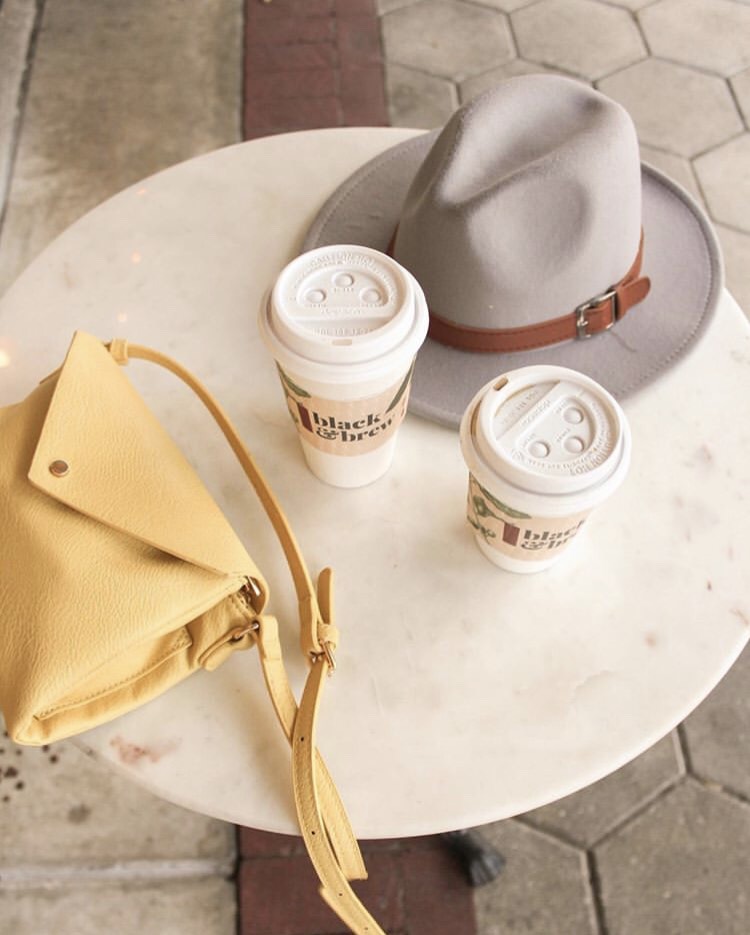 A Date with Destiny at Black & Brew
You may not be aware, but Black & Brew is a regular hang out for Cupid. In fact, many a Lakelander have met their future spouse during a first date at the cafe. Several proposals have even taken place there! Black & Brew is a perfect place to grab dinner with two for one wine, or even a post-show coffee and dessert. Coffee dates are made for great conversation, so if you two are newly dating, check out these 21 Questions To Ask while you're on the date, and keep an eye out for Cupid's arrows.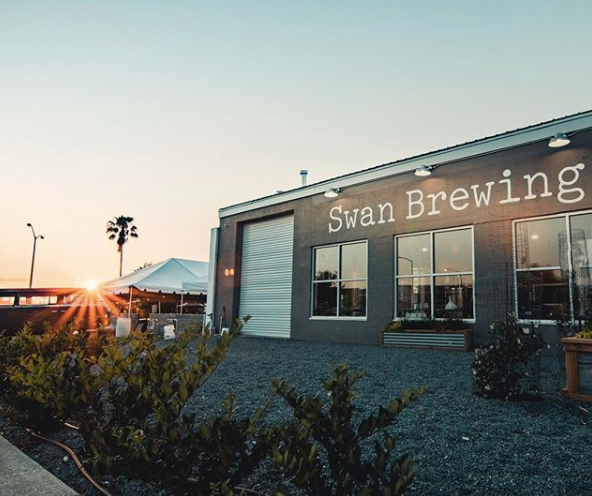 Image Source: Instagram of Swan Brewing
Drink Local at Swan Brewing
Want to enjoy some high-quality beers that are brewed right here in Lakeland? Swan Brewing is where you want to be. This is one of the finest and most highly regarded craft breweries in all of Florida. Valentine's Day is an excellent occasion to come experience all they have to offer.
Even if you aren't a devotee of craft beer, you'll enjoy the live music and food truck parked out front with an unbelievable view of Lake Wire.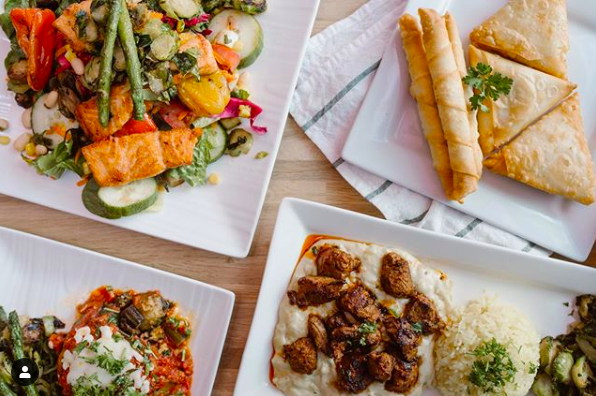 Image Source: Instagram of Cafe Zuppina
Turkish Delights at Cafe Zuppina
If you have a love for Turkish food, Café Zuppina is just the place to spend your Valentine's Day evening. The café was founded in 2003 by Berna and Erkan Nar and has become a local institution. This Lakeland treasure provides a unique dining experience that adventurous souls will find irresistible. The menu ranges from items such as Zuppina's special home-styled Falafel Salad to classic choices such as the Romanian Style Brisket Platter. After dinner, head next door to the Market at Zuppina for Turkish coffee and Gelato for the complete experience.