Fall is here, so it's time to switch it up at Black & Brew! We brought back some fall favorites and added some all new flavors for you to try on our new seasonal lineup. You can order these seasonal items online for pickup or delivery through ChowNow!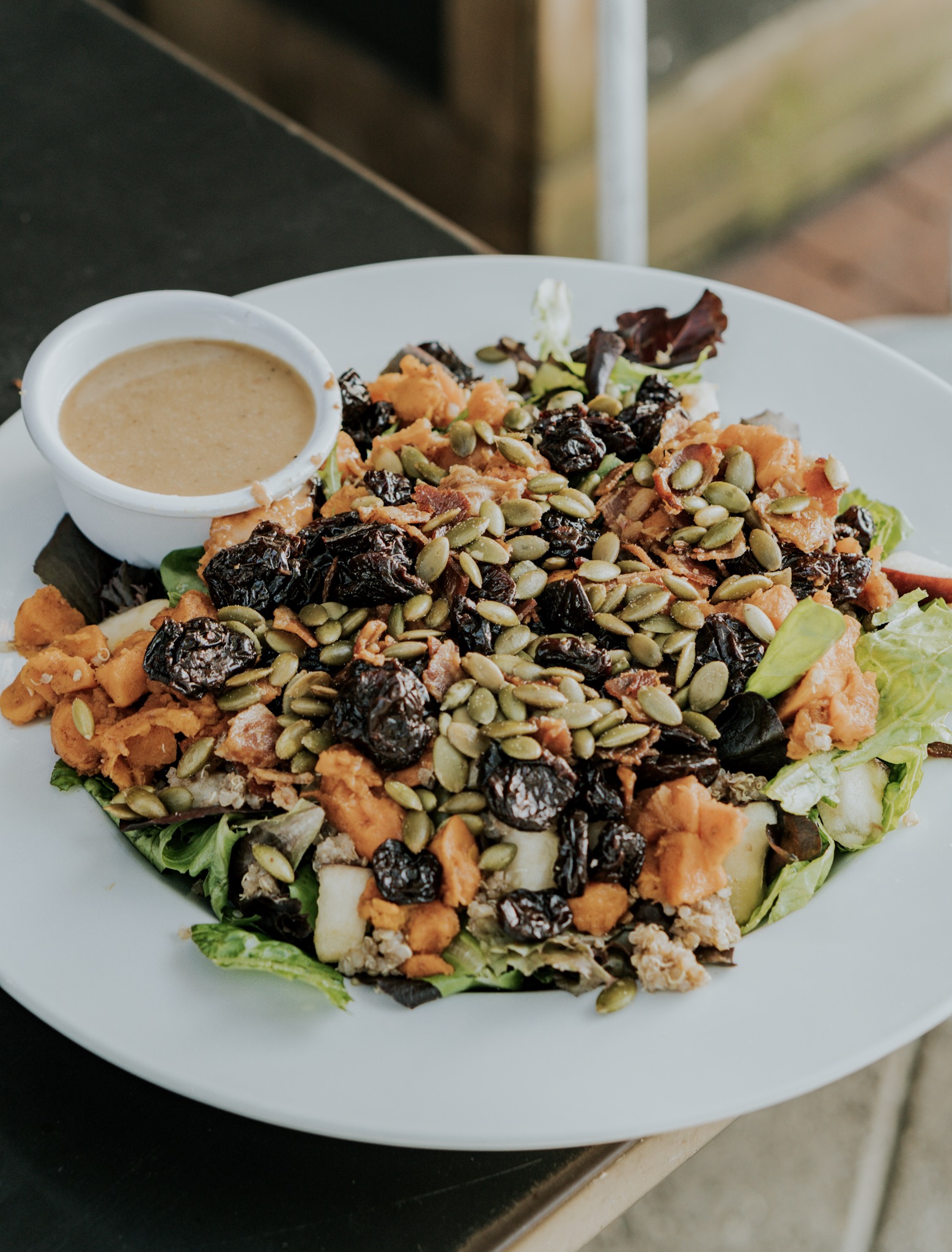 Fall Harvest Salad
The Fall Harvest Salad is the perfect way to change your entire mood while out on your lunch break. An artful arrangement of fresh ingredients will have your mouth watering at first sight. The salad includes a satisfying combination of mixed greens, extra crispy bacon, dried cherries, pepitas, diced apples, roasted sweet potatoes, and cinnamon quinoa. A house-made maple bacon dijon dressing brings it all together! (Downtown Location)
The Dime
Are you looking for something on the savory side with thowback flavors? Yes, the answer is yes! Give The Dime a shot next time you stop in. This sandwich is served on pumpernickel bread and is packed with pastrami, apple cider beer-braised sauerkraut, Swiss cheese, and our house-made Russian dressing. We may be biased, but this one lives up to its name and scores a perfect 10 out of 10! (Downtown Location)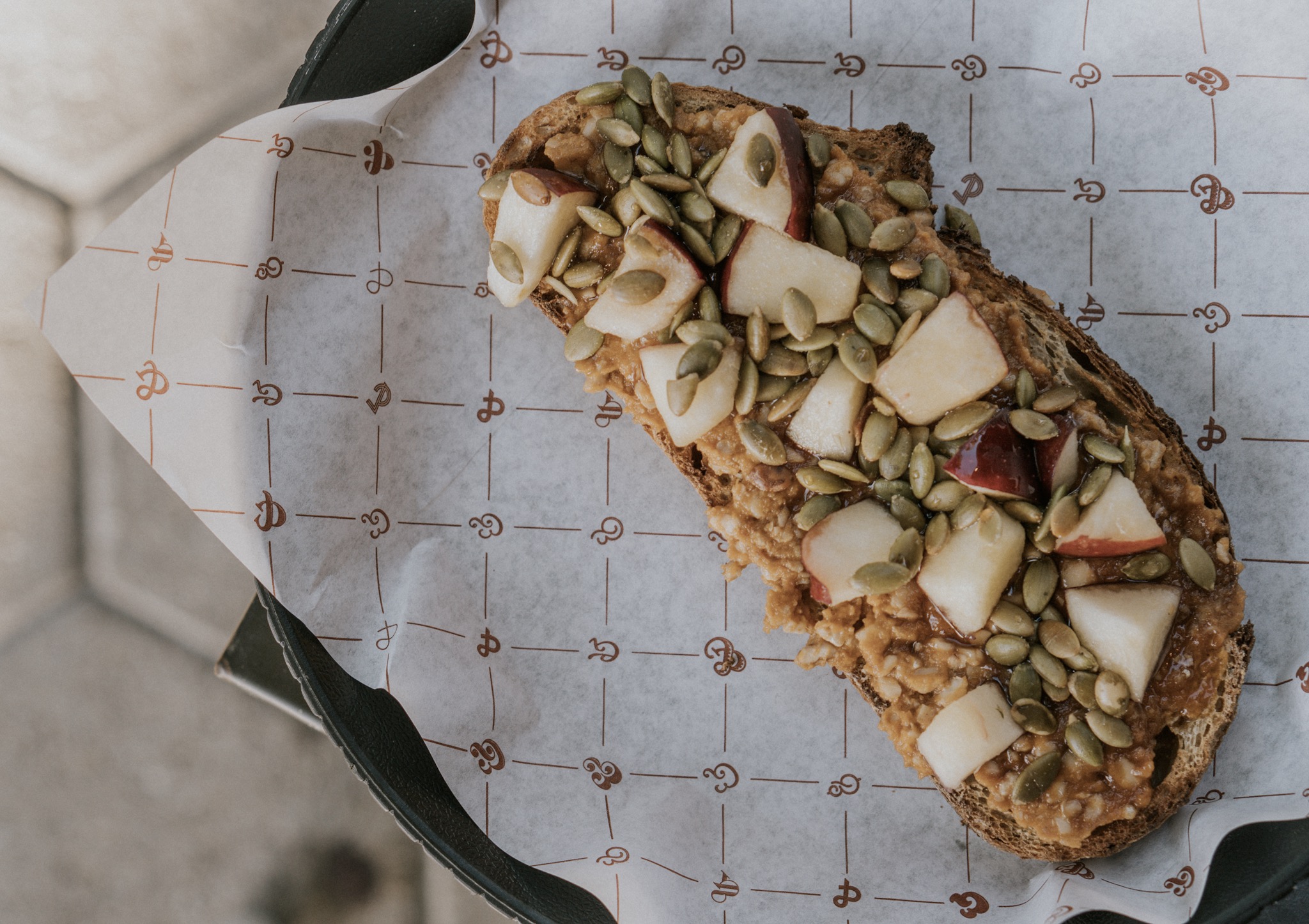 Pumpkin Butter Toast
If you are looking for a quick and delicious snack or an excellent compliment to a steamy bowl of soup, the house-made pumpkin butter at Black & Brew is the only way to go. The Pumpkin Butter toast is also served with diced apples, pepitas, and a maple syrup drizzle for a hint of sweetness and that quintessential fall flavor. (Downtown Location)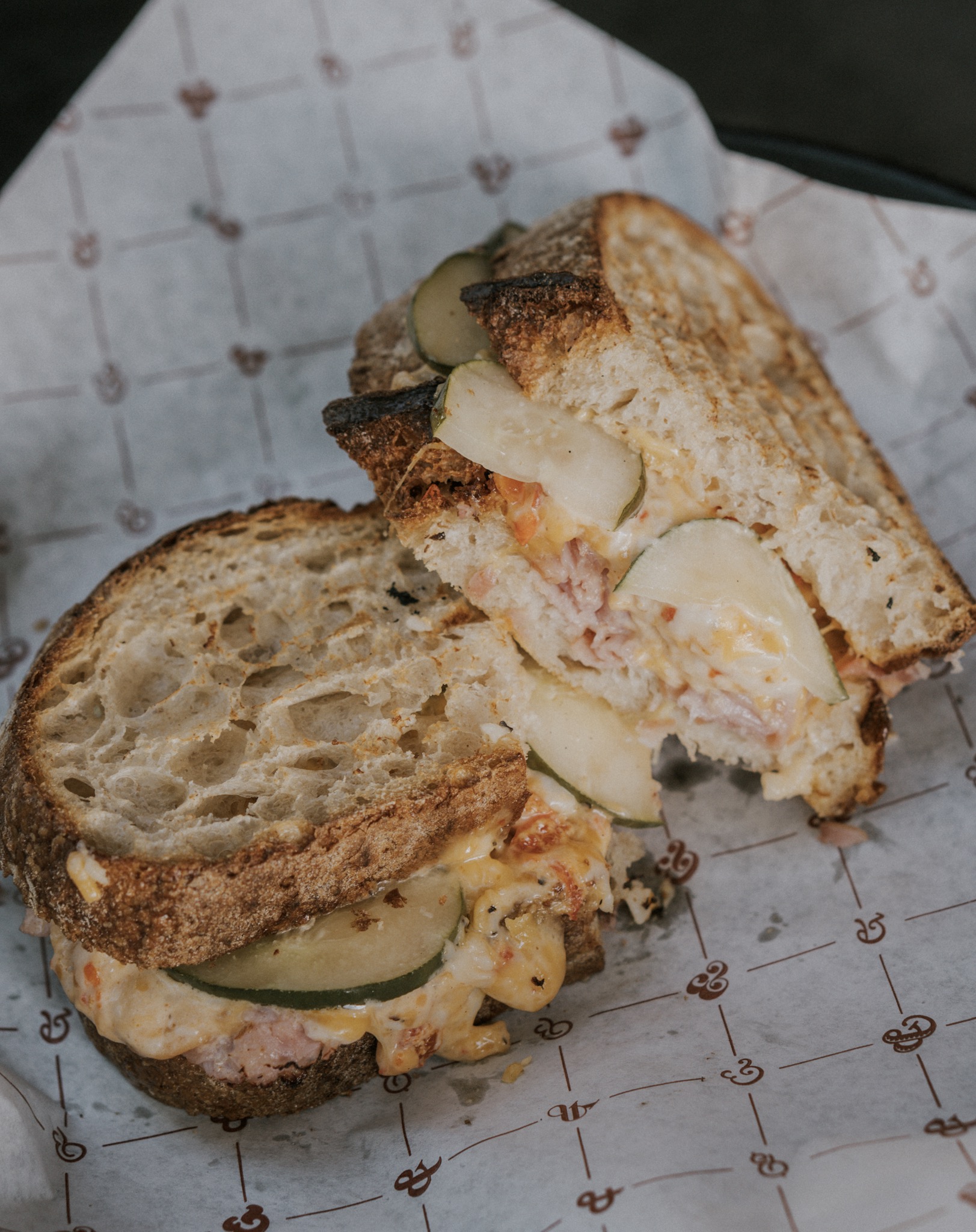 The Pimento
The Pimento has been a regular on our seasonal menus, but has recently earned a permanent spot on our every day menu. If you've not yet had the Pimento (where have you been??) the sandwich includes our Lakeland famous house-made pimento cheese, crisp house pickles, and savory ham on Born & Bread sourdough country loaf. This perfectly pressed sandwich is like no other! (Downtown Location)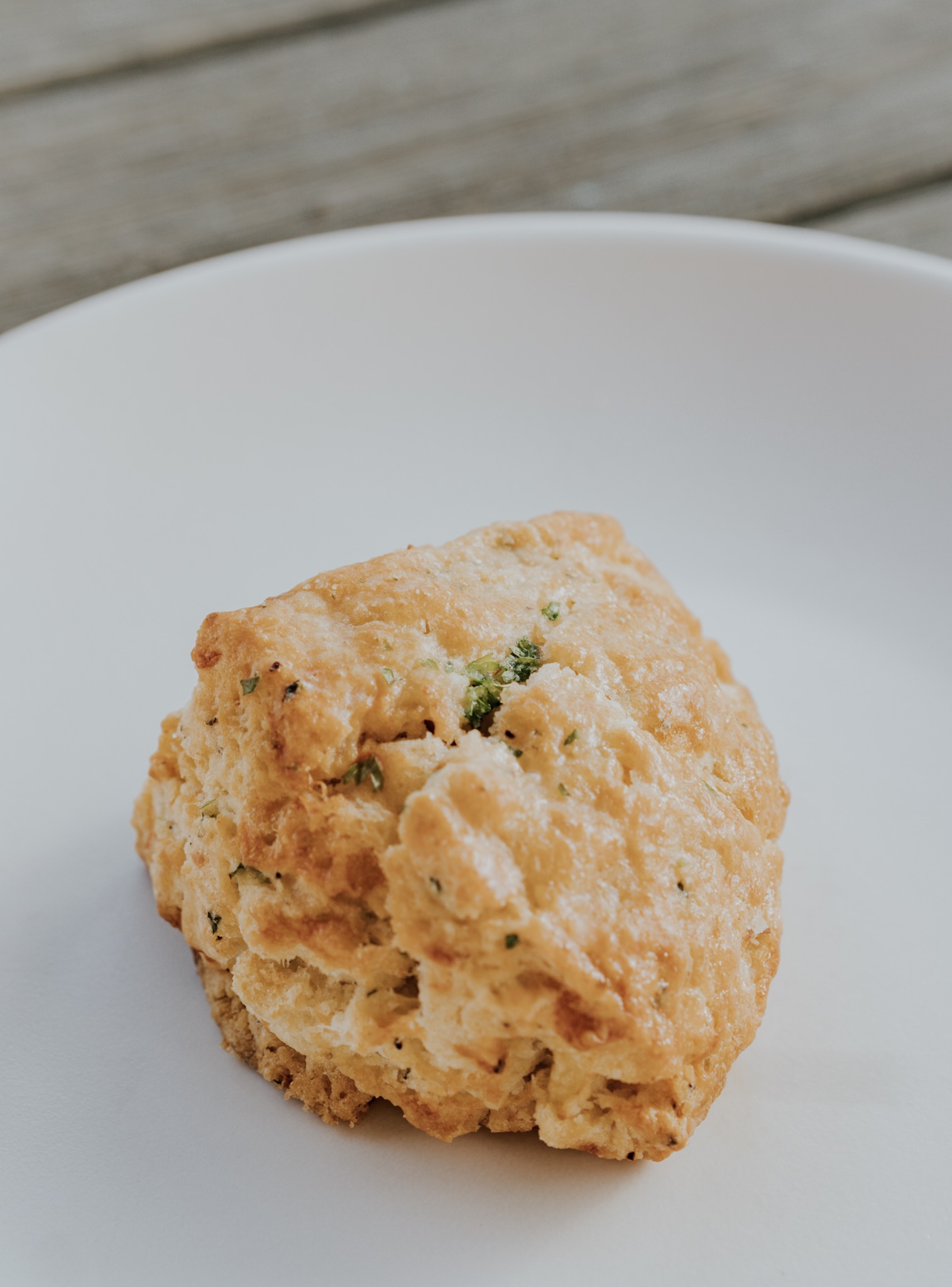 Apple Cheddar Biscuit
Whether it is breakfast, lunch, or dinner, the apple cheddar biscuit will compliment just about anything you set on your plate. Made from scratch daily, it's the perfect savory bakery treat.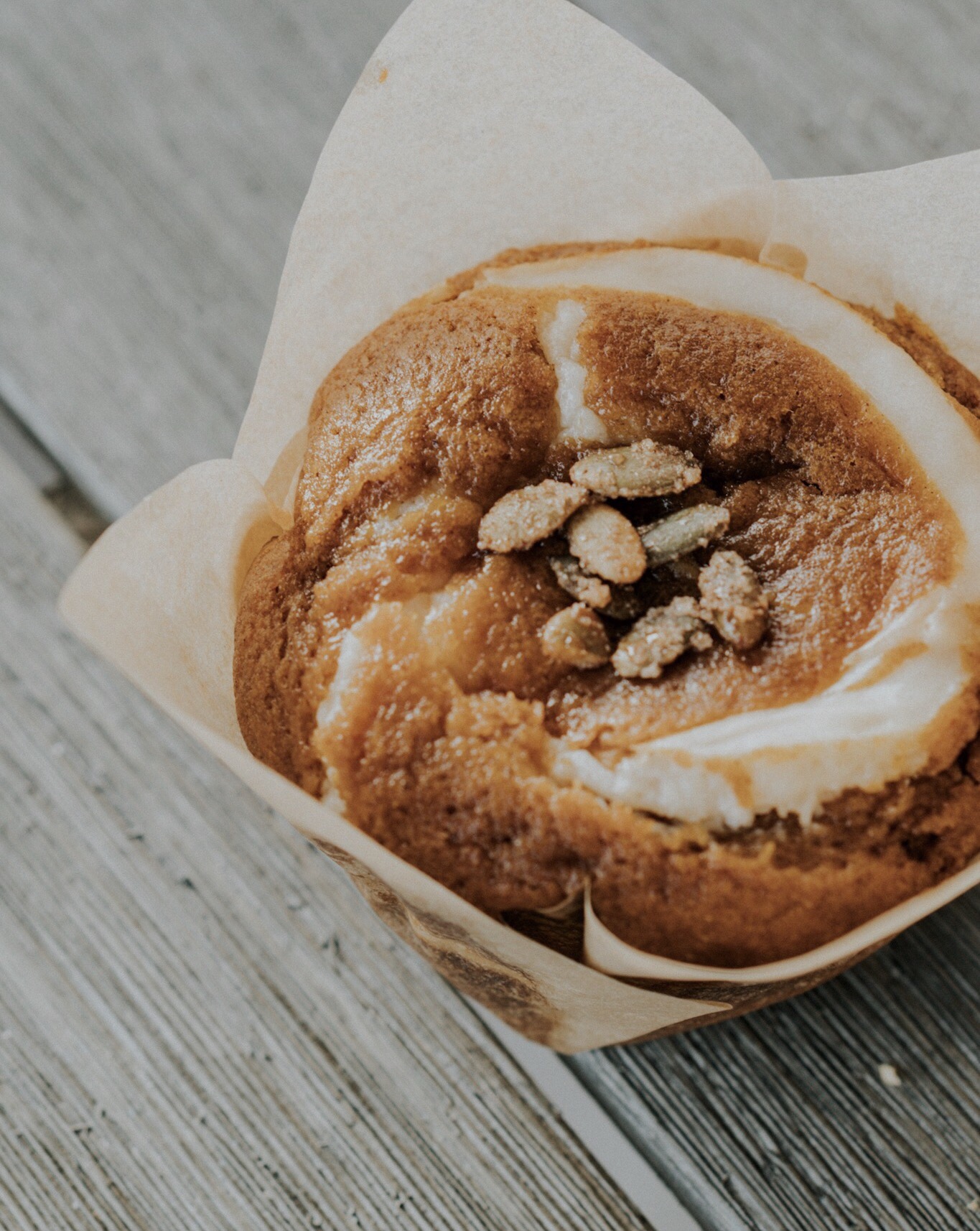 Pumpkin Cream Cheese Muffin
If you are looking for the perfect start to your day, the pumpkin cream cheese muffin will surely put you right where you need to be. This not too sweet combination of pumpkin spice muffin and cream cheese hits the spot every time.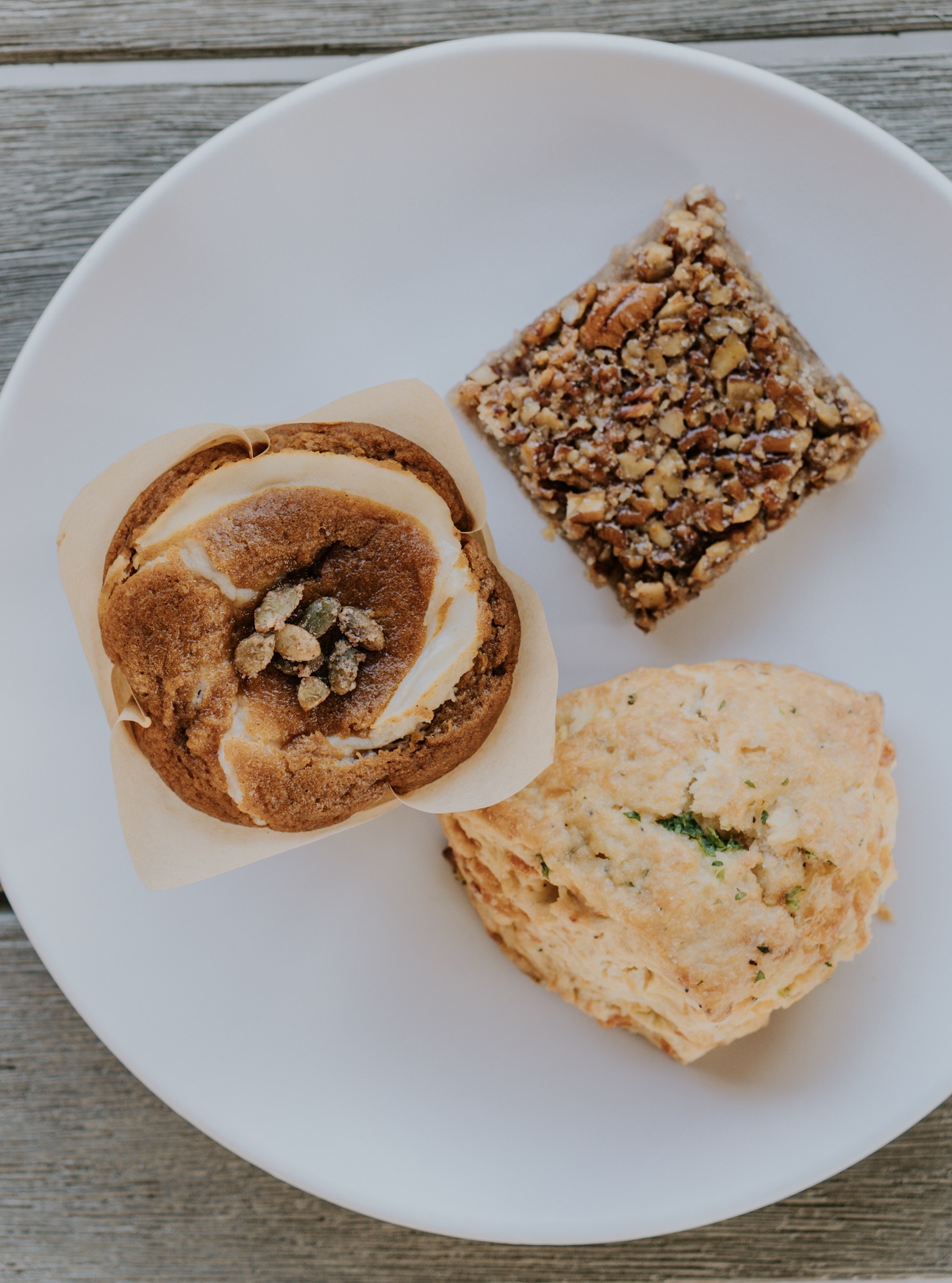 Pecan Pie Bar
Treat yo-self! The pecan pie bar is just about the best thing you can do for yourself this fall! So good you may even find yourself cheating on the s'mores cookie. (Lake Morton Location)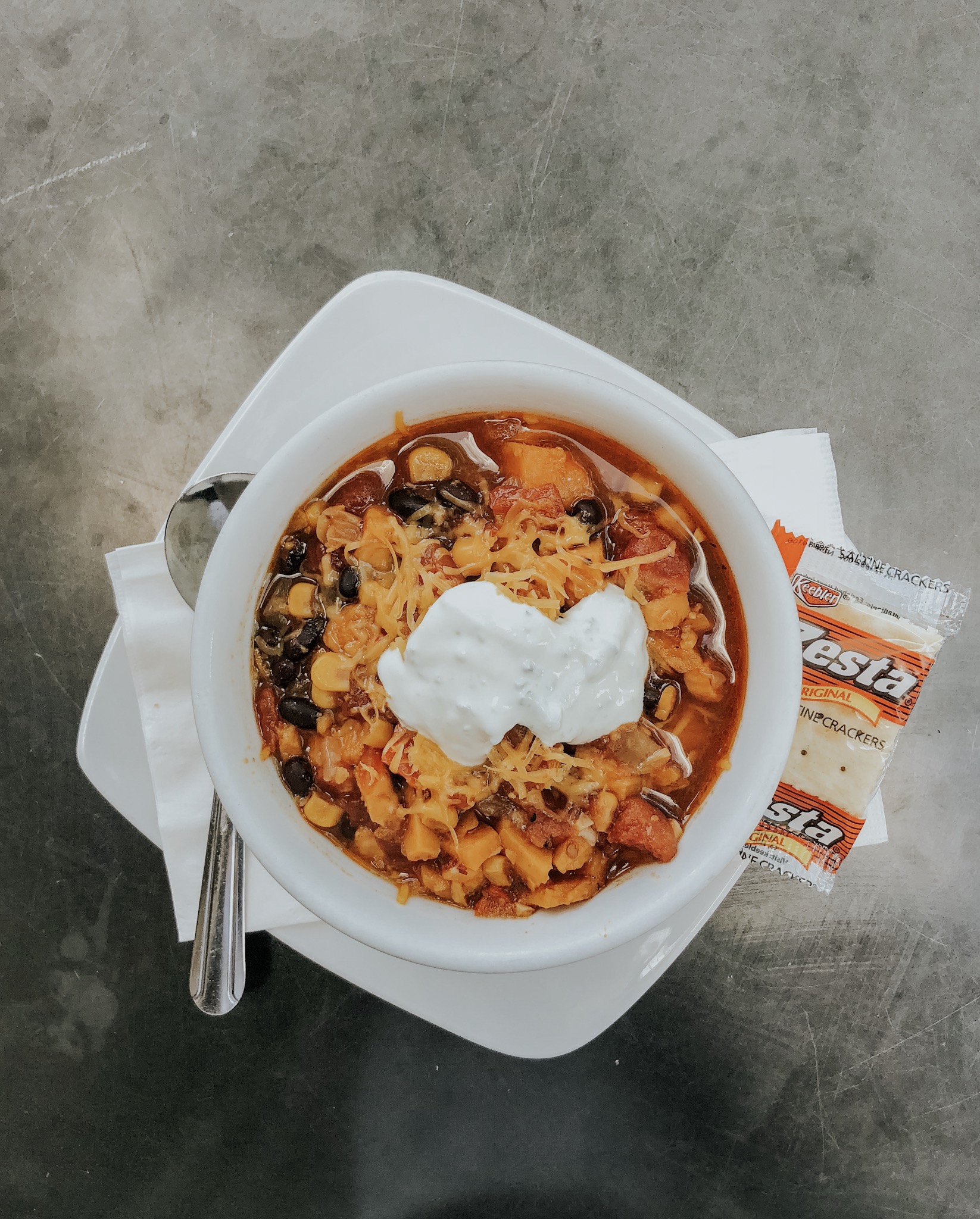 Sweet Potato Chili
Don't let the name fool you. Our meatless Sweet Potato Chili is hearty and packed with flavor. It has been a fall favorite and we're thrilled to bring it back this year. Grab a bowl on Tuesdays, Thursdays and Saturdays. (Downtown Location)