Lakeland has become a city where dreams come true for small business owners. In addition to being home to beautiful parks, lakes, gardens, and incredible museums, our city is a place where fun and food marry nicely. Thanks to a newly-found interest in the city by former residents who returned to Lakeland to live once more, it is becoming a mecca of sorts for foodies worldwide because of the sheer number of amazing food options it presents.
It's no surprise that Lakeland has become one of the main stops for food enthusiasts visiting Florida. Not only is our city conveniently located in between Orlando and Tampa, but it also has access to some of the freshest ingredients in the area. From the catch-of-the-day to the sweetest oranges raised in the state, there is no shortage of inspiring foods for the top chefs to choose from.
Below you will find suggestions of what we recommend to eat in Lakeland in the upcoming year. Each restaurant and menu option takes you on a fantastic journey into the land of culinary excellence. Not only will you sample a chef's masterful skill, but you'll also get to see their creativity come alive on a plate, bowl or glass.
If you want to eat well this year, check out the following restaurants and the incredible beverages and cuisine they offer.
Lakeland's Tried-and-True
There is no shortage of talent in the city which has been proven by the staying power of the restaurants listed below. These experts know a thing or two about what it takes to create exquisite meals. Don't miss out on trying them while in Lakeland.

Image Source: Instagram – @ninteen61
Nineteen61
Meet the new next-door neighbors of Black & Brew! Nineteen61 is the brainchild of Chef Marcos Fernandez, this restaurant pays homage to his Cuban family roots. Since then, he has learned to cook dishes from Peru, Italy, France, Spain, and South America as a way to keep his customers coming back for more. Part of the "Food Revolution of Lakeland," he has been on an important journey of self-discovery for the past three years. 
Some of the most impressive menu options sold at Nineteen61 include the Vaca Frita which consists of "a Brisket And Short Rib Blend, Caramelized Onion, Crispy Garlic; Served With Black Beans, Jasmine Rice, Sweet Plantain, and Fried Egg" and "Seafood Moqueca with Scallops, Corvina, Shrimp, Roasted Tomato Broth, Bell Pepper, Onion, Garlic, Coconut Milk, Cilantro, and Dendê Oil served with Jasmine Rice."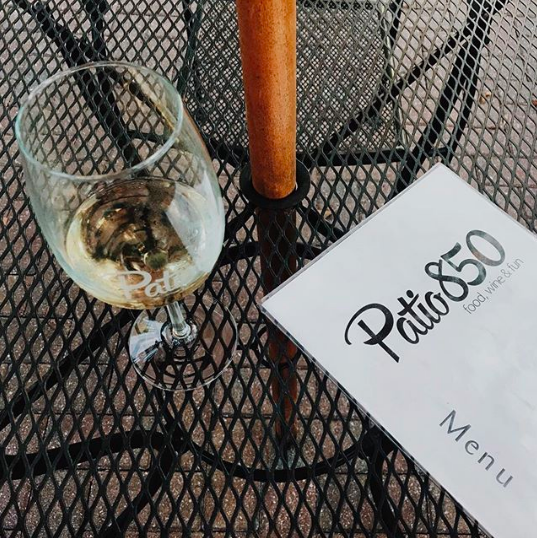 Image Source: Instagram – @patio850
Patio 850
Known as the place for "food, wine, & fun," the restaurant is arguably one of the best in the city. Chef Patrick Schaefer switches things up regularly so his diners never grow tired of the food he serves. Using fresh and local ingredients whenever possible help gives his menu options an earthiness that doesn't exist in other restaurants who haven't embraced a farm-to-table concept.
Some dishes that regular impress the staunchest food critics include the Mocha Rubbed Pork Tenderloin with "a White Bean Cassoulet with Prosciutto and Bacon finished with Herb Fumé" or the highly-addictive patio snack of Bacon Popcorn with "Parmesan + Truffle Oil + Maple Candied Bacon + Scallions". Bacon lovers rejoice just thinking about this sweet, salty, and cheesy combination.

Image Source: Instagram – @blackandbrew
Black & Brew
Not to toot our own horns, but we've poured our hearts into providing Lakeland with premium coffee, tea, and fast-service meals for over 10+ years. If you want a little back story on us, we were founded by brothers Chris & Michael McArthur and have been in business since 2006. Our downtown location has been the staple of our existence for many years, however, we've recently opened our second location at the Lakeland Public Library, off of Lake Morton.
Our menu boasts many bistro-style sandwiches, soups, salads, and desserts. Let it be known, our coffee and beverages are not taken lightly. We put so much passion into bringing Lakeland world-class craft coffee and unmatched playful flavors. Plus, we've recently launched online ordering through ChowNow and a catering menu that can be ordered online through ezCater.
Up-and-Coming in Lakeland
The restaurants featured here are buzzworthy despite not launching yet or having newly launched in a set location. Give the new kids on the block a chance to prove themselves. You won't be disappointed.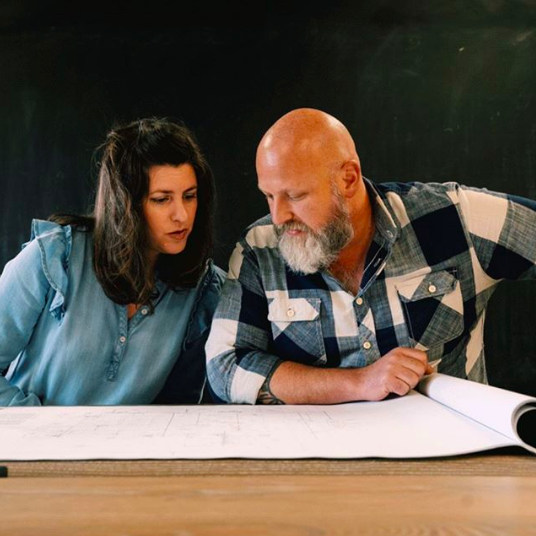 Image Source: Instagram – @thejoinerylkld
The Joinery
A food hall is setting up shop next to Catapult says one thing, it's going to be good! To date, there isn't much to report in terms of specific vendors and menu items. Signing up for The Joinery's mailing list gives you first dibs on the info as well as details about when the Grand Opening is scheduled to take place. Mark your calendars because this launch is going to draw a massive crowd!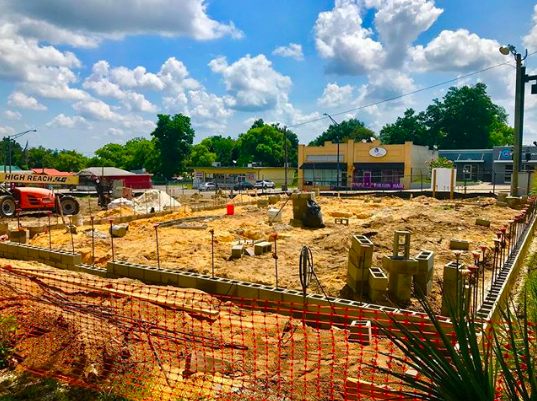 Image Source: Instagram – @theyardonmass
Yard on Mass
Come November 2019, Lakeland residents and visitors can sink their teeth into a variety of cuisines courtesy of the food trucks gathering in the area. New brews will also make their way onto the scene, giving foodies something to write home about instantly. If you love to eat outdoors and enjoy the mad scientist skills of food truck chefs, this option will excite you to no end. A park full of fellow foodies gifted enough to share their talents with you is a real asset to Lakeland.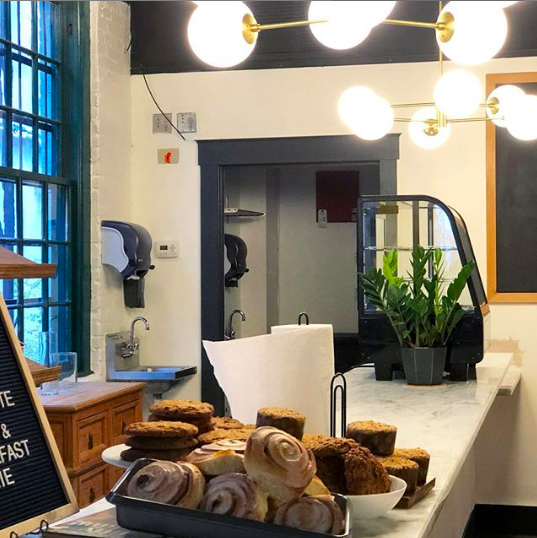 Image Source: Instagram – @honeycombbread
Honeycomb Bread Bakers
You know you're good when you feel compelled to open a brick-and-mortar location to better serve your customers. The artisan loaves of bread served by Honeycomb Bread Bakers have been making their mark for quite some time. Take the Dark Chocolate + Cherry Sourdough. It's a miracle that sourdough even exists because the formula for it is so precise, and this recipe is complex with its chewy texture, chunks of chocolate, and bits of fruit. It's the sweet and savory combination that many foodies crave.
We've Become A Food Haven with Incredible Potential
Who would have ever guessed that our awesome little city could become a destination for foodies? The innovation that exists in kitchens across the city astounds us! It's not about asking what to eat in Lakeland but rather where to get started on your journey as a fine food enthusiast. You may want to map out and schedule your meals going forward to make sure you don't miss any of the fine food mentioned here.